Publications
The principal publications from Paul Mitchell Ltd are two books, A History of European Picture Frames and Frameworks, by Paul Mitchell and Lynn Roberts, both 1996.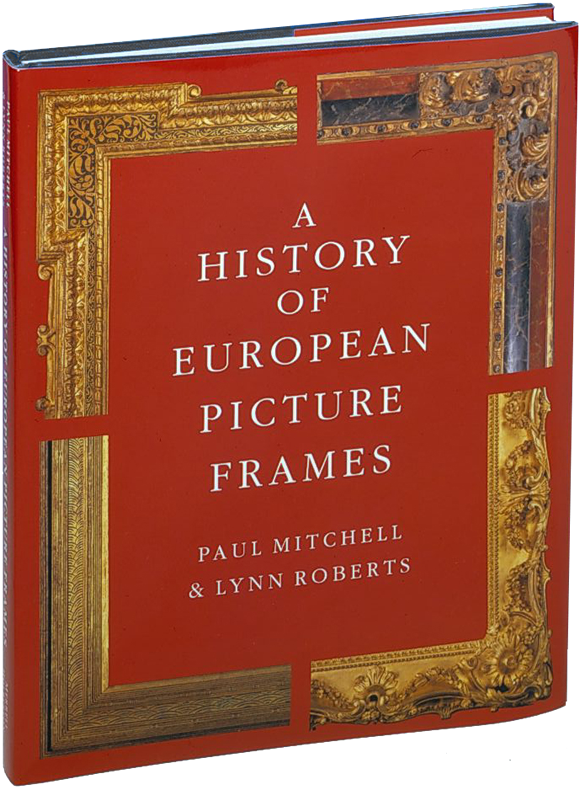 A History of European Picture Frames
"A History..." was commisioned as the entry on picture frames in the Macmillan (now the Grove) Dictionary of Art, and was republished with all its black and white illustrations and line drawings of 268 frames as the companion volume to Frameworks.
It is arranged by nationality and period, presenting a separate picture of the development of framing styles in each European country.
The specially commissioned line drawings are in the form of framemakers' pattern books, showing cross-sections and surface ornament, so that each frame appears as a sculptural object.
Purchase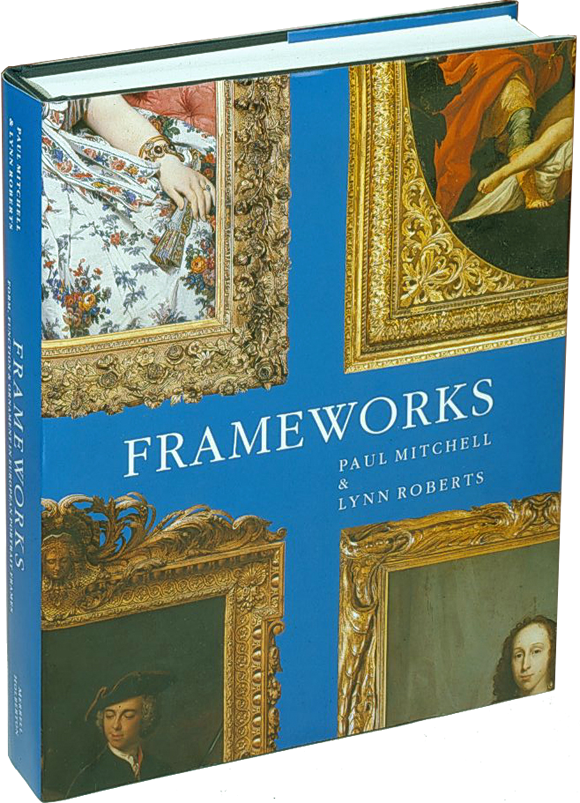 Frameworks
Frameworks is the first full-scale study of picture frames presented stylistically rather than by nationality. It has 268 colour plates, which reproduce major paintings with their frames from collections worldwide, along with illustrations of contemporary interiors, furnishings and objects d'art, setting the frame in its context and revealing how styles have evolved across national boundaries.
The quality of the illustrations brings the craftsmanship of the carving and the gilding vividly to life, and many of the framed paintings are shown on coloured backgrounds, to give a sense of the wider environment – the interior in which the works would hang.
Purchase
Other publications
Other publications include essays on the frames of particular artists, such as Burne-Jones in The Burlington Magazine, Turner in the OUP Oxford Companion to J.M.W. Turner, and George Stubbs in the eponymous catalogue raisonné by Judy Egerton, frames in museums, such as the collections of the Thyssen Bornemisza and Falmouth Art Gallery, frames in exhibitions (Mr Cartwright's Pictures, 1987-88; Wright of Derby, 1990; Giuseppe Arcimboldo, 2014) and general articles on frames, including 'Italian picture frames 1500-1825' in the Journal of the Furniture History Soceity, 1984; the frame section in The Grove Dictionary of Art (see above), and a similar but much more concise version in the OUP Oxford Companion to Western Art.