Framing Modern Masters
Avant-garde art generally overtook prevailing frame styles often clashing with mass produced ornament and bright gilding. Some of the most harmonious results are achieved by imaginative use of old master frames whose classical proportions and stylized ornament possess a timeless quality, demonstrated by the first three paintings below.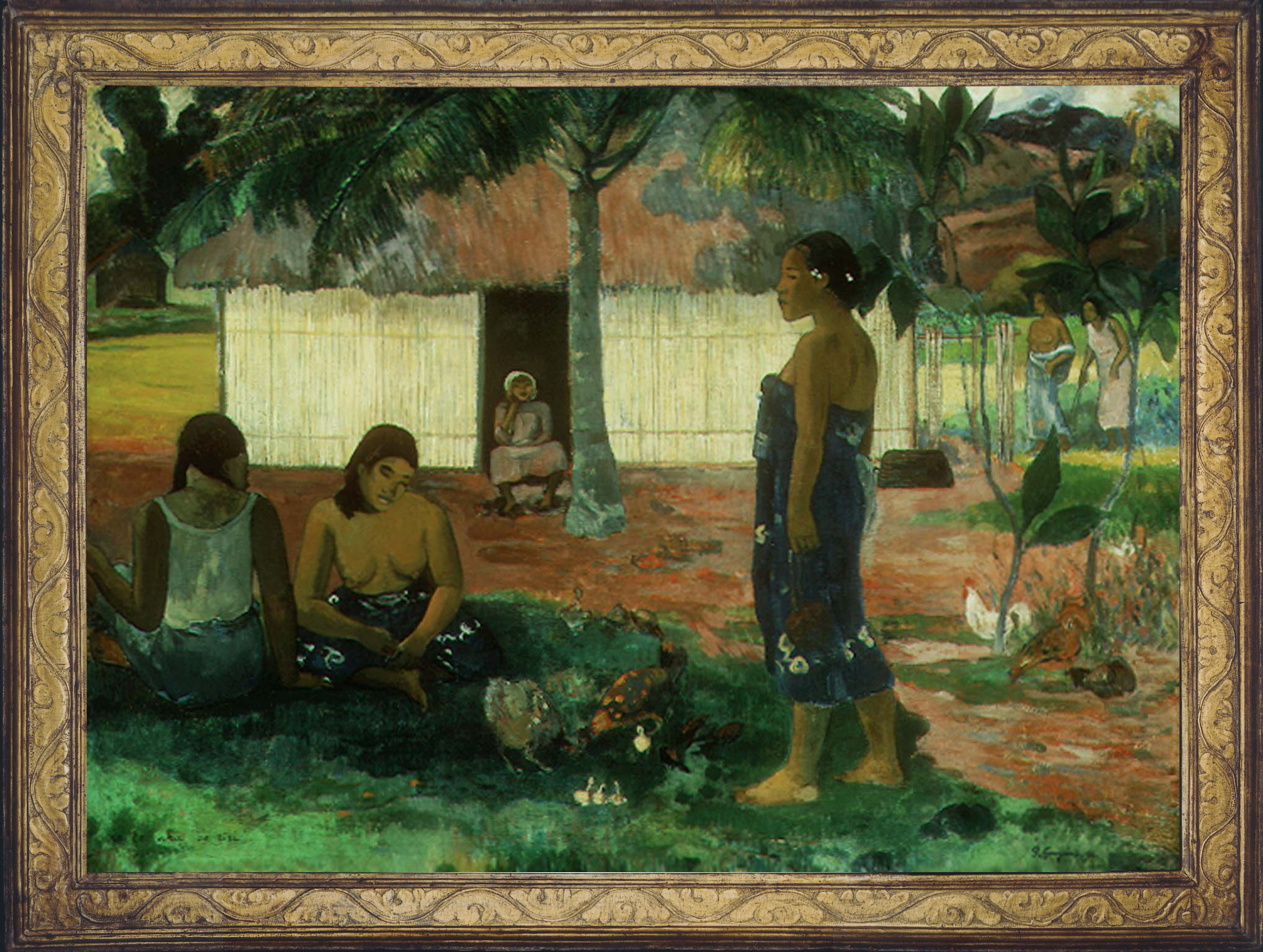 PAUL GAUGUIN (1848-1903)
Why Are You Angry?  (No Te Aha Oe Riri),1896
The Art Institute of Chicago
---
So 'modern' looking is the undulating stem and stylized foliage of this Italian Renaissance frame that it could appear to have been designed by Gauguin himself.