About The Company
Paul Mitchell Ltd has over 45 years of experience in providing antique and bespoke frames for museums, private collectors, dealers, auctioneers and art agents worldwide, examples of which can be viewed under 'Distinguished pictures framed'
Paul Mitchell Ltd aims to optimise the presentation of a painting by judicious frame selection. The company's extensive inventory from the 15th to the 20th century comprises Italian, Spanish, French, British and North European frames. Together with past records, these provide clients with a wide selection from which they can choose an original or commission a high quality handmade replica frame, made by master craftsmen.
Paul Mitchell's broad knowledge of frames ensures clients receive carefully researched framing proposals with photomontages.
The company's unique Photographic Archive and Library is also a remarkable resource and the foundation for Paul Mitchell's two major publications and several articles on frame history.
Shared with John Mitchell Fine Paintings Ltd, the galleries occupy a renovated 18th century building in Avery Row, off New Bond Street.
Paul Mitchell Ltd is a member of The British Antique Dealers' Association and Confédération Internationale des Négociants en Oeuvres d'Art.
Paul Mitchell Ltd is also a partner of 'Sotheby's Preferred', a programme that offers their most active and influential clients exclusive benefits to further enhance their experience at Sotheby's locations and with other global cultural partners.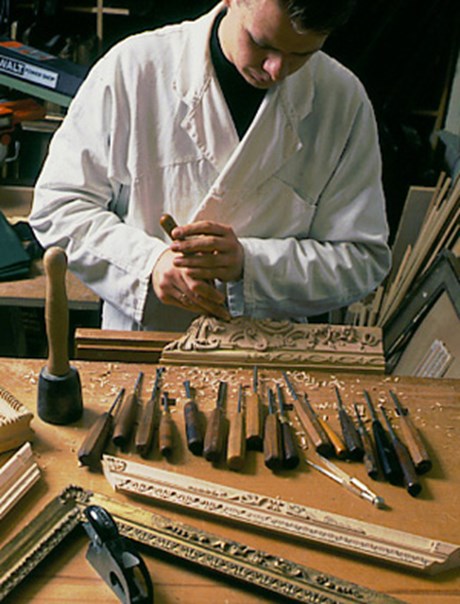 ---
Notable examples from our inventory offered by auctioneers
The well chosen frame enhances both appearance and value 
Sotheby's:
Rembrandt, Self Portrait (2003 sold £6,940,000)
Vermeer's Young Woman Seated at the Virginals (2004 sold £16,300,000)
Bonhams:
Velásquez Portrait of a Gentleman (2011 sold £3,000,000)
Christie's:
Monet Le Bassin aux Nymphéas (2008 sold £59,400,000)
Raphael Head of a Muse (2009 sold £29,161,250)
Raphael Portrait of Lorenzo de Medici (2007 sold £18,500,000)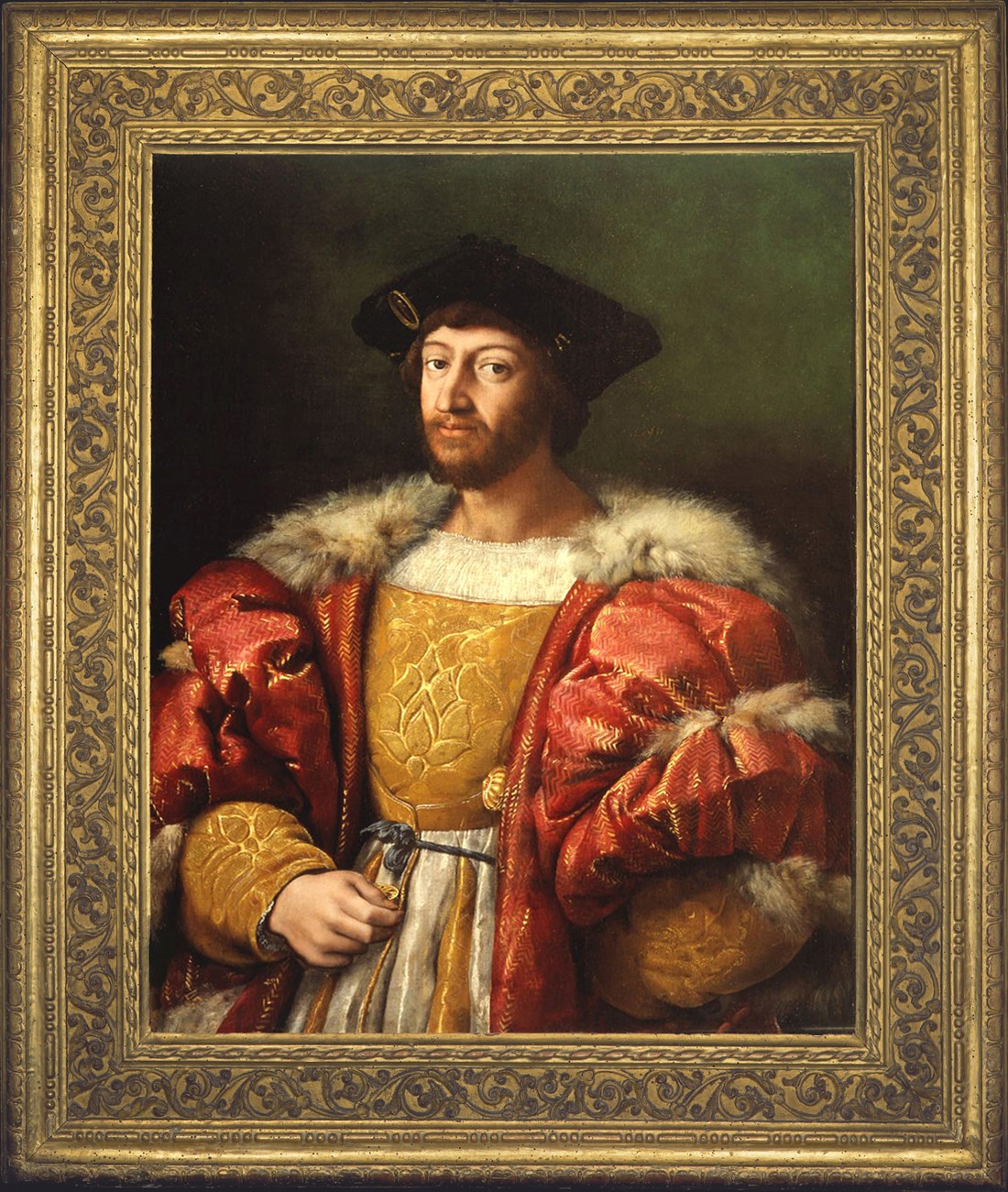 Who we are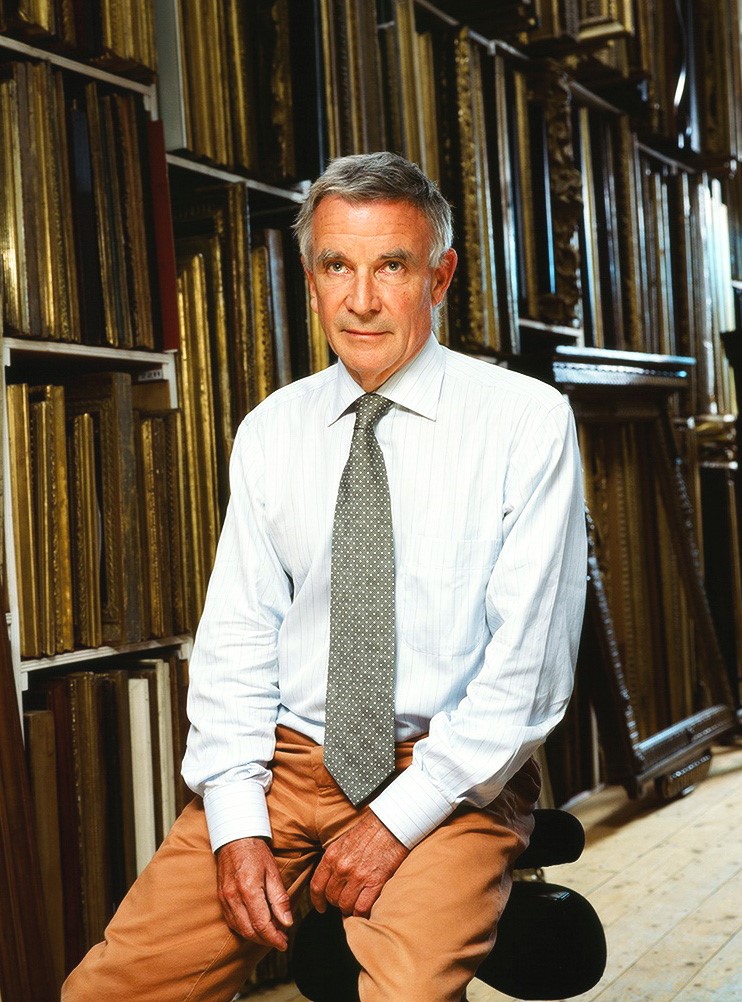 Paul Mitchell (Founder & Director)
During vacations from reading Architecture & Fine Arts at Cambridge University and Art History at the Courtauld Institute of Art, Paul worked in his father's art gallery, John Mitchell & Son, gaining practical experience in framing. He then established his own framing business in the mid-70s and to understand the historical significance of the subject began a systematic study, photographing frames in museums, galleries, exhibitions and auction rooms. His photographic archive is today the largest of its kind, and a focus for the study of frame history.
Together with his co-author Lynn Roberts he wrote two pioneering studies which were both published in 1996: FRAMEWORKS: Form, Function and Ornament in European Portrait Frames and A History of European Picture Frames.
The former accompanied an exhibition at the firm's gallery which complemented 'The Art of the Picture Frame' at The National Portrait Gallery, the first frame exhibition in Britain, sponsored by Paul Mitchell Ltd.
The latter was originally commissioned by MacMillan for their thirty-four volume Dictionary of Art, who allowed this independent publication which has since become an indispensable guide to frames for the museum curator, art historian, dealer and private collector.
During the early 1980s and onwards Paul visited all the major art museums in North America and Canada, stimulating interest in their frame collections and solving numerous framing problems. Notably in Washington D.C. Paul Mitchell was appointed to produce a survey of all of the National Gallery of Art's frames which became a landmark exercise in this field, influencing policy in other institutions. The aesthetic effects of frames were being evaluated more than at any period before. As well as recent acquisitions, long-standing picture & frame combinations  were being scrutinized, and this process continues today.
The Yale Center for British Art recently commissioned Paul Mitchell to produce an illustrated online catalogue of all their frames, the first of its kind. A comparable project for The Royal Academy, London has also been accomplished.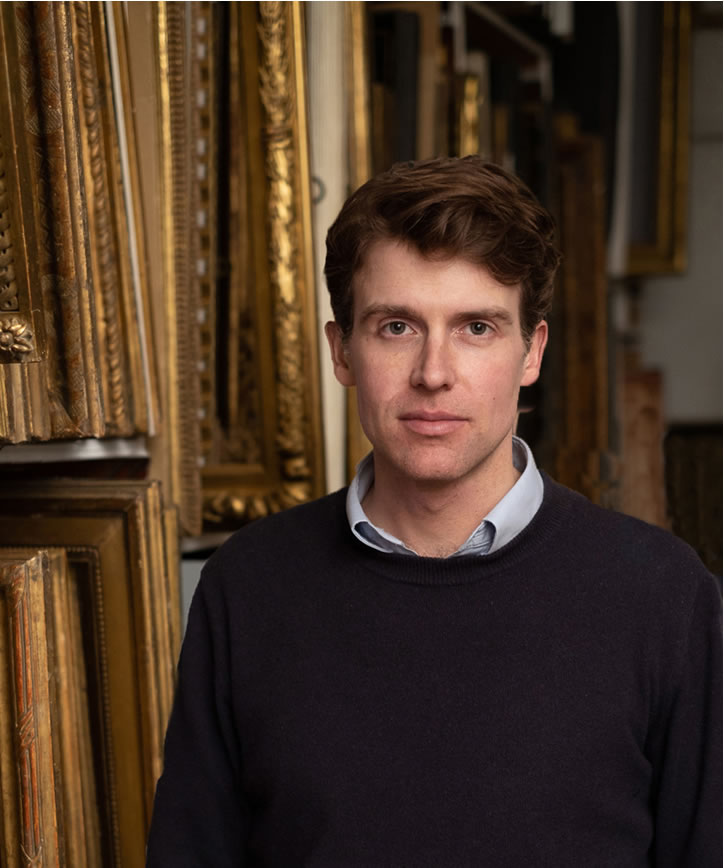 Mark Mitchell (Director)
Mark has gained considerable experience in the family business throughout his upbringing, learning directly from his father, the company's library and photographic archive, before joining Paul Mitchell full-time in 2004 after graduating from Oxford Brookes University. 
Aided by his extensive knowledge in frame history, Mark is highly experienced in providing frame appraisals and proposals for Paul Mitchell's clients. This includes working closely with chief curators and conservators of major museums / galleries, where he advises on the authenticity and suitability of their picture frames and proposes changes where necessary, helping to optimise the presentation of their collection.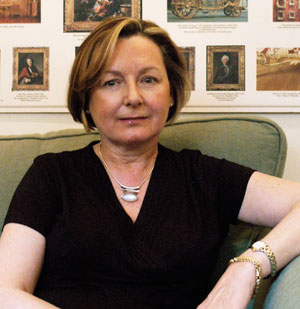 Mary Ross-Trevor (Head of Operations) 
Mary Ross-Trevor has worked with Paul Mitchell for over forty-five years and is responsible for all aspects of office administration: supervising frame projects, overseeing workshop schedules, inventory management, arranging photography and shipping as well as assisting Paul and Mark in all aspects of client liaison.