Framing CARAVAGGIO'S The Crucifixion of St Andrew, Cleveland Museum of Art
Posted: 20 May 2016 by PML
This dramatic work is among the most important paintings at the Cleveland Museum of Art, and its conservation and re-framing had long been anticipated.
Having worked on several framing projects with Jon Seydl, Curator of European Painting and Sculpture, he asked us in 2013 to submit proposals for framing the Caravaggio. We presented six period Baroque frames with varied ornamentation and finish. After leaving for a new post the project was resumed by Dr Cory Korkow, Associate Curator of European Art. Meanwhile the paintings's conservation was in progress.
It was agreed that the underlying geometry of the picture's composition was ideally complemented by frames with corner and centre ornaments. This narrowed the choice to four frames with different finishes: all gilded (1), lacquered silverleaf (2), walnut and gold (3), black and gold (4).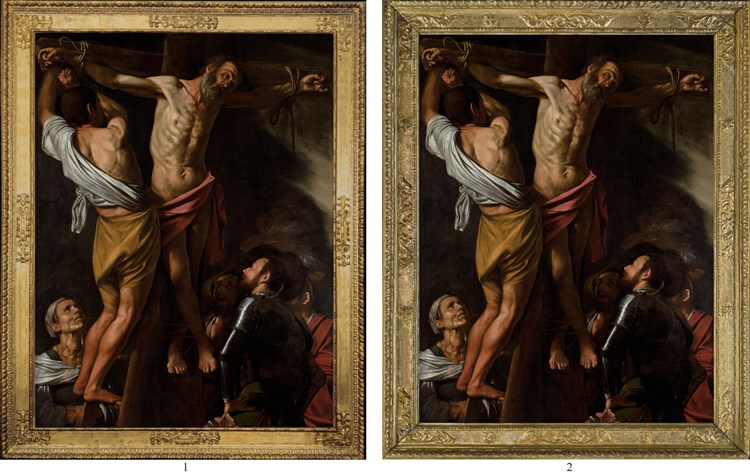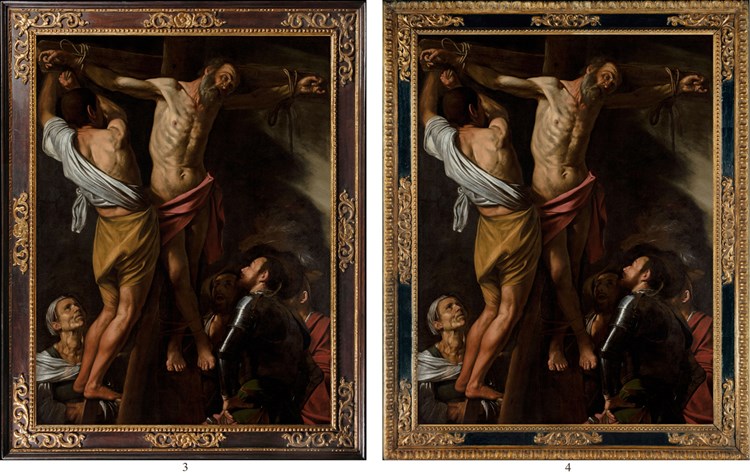 A judgement had to be made on which finish most enhanced the artist's palette and chiaroscuro, and the decision was for black and gold - a finish often seen on Caravaggesque works.
However, another determining factor was the outer and inner ornaments in frames 1,2 & 4. The classical fluting and beading in 4 appeared static by comparison to the gadrooning raking from centres to corners in frames 1 & 2. Either option would have been available in the period.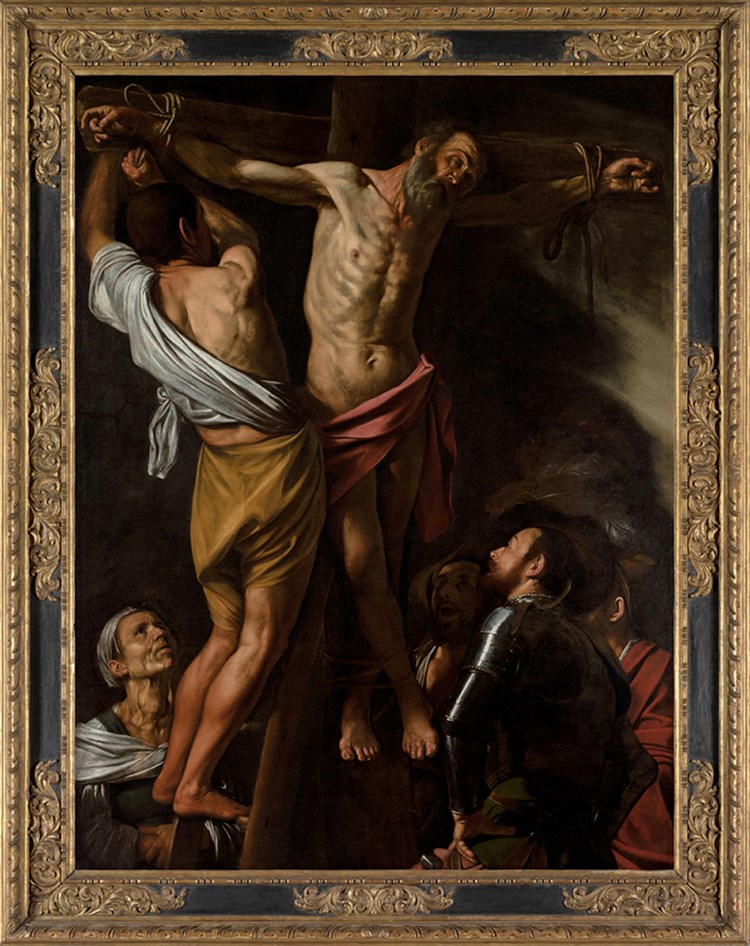 Cory and her team produced a montage (5) combining frame 4 with the border ornaments of 2. It was at once clear that this dynamic element had amplified the drama of the subject, optimising its presentation.
We were commissioned to produce a hand carved, gilded, painted and patinated replica of this pattern which has recently been fitted and hung.
Cleaning, conservation and re-framing has transformed Caravaggio's masterpiece. 
To view further distinguished pictures framed by Paul Mitchell Ltd, please click here
---