Reframing THOMAS LAWRENCE'S Portrait of Charlotte and Sarah Cateret-Hardy (1801), for the Cleveland Museum of Art
Posted: 18 Sep 2016 by PML
In the course of evaluating the frames in the Collection, the Associate Curator of European Art, Dr. Cory Korkow, and colleagues determined that the Lawrence double portrait should be presented in a contemporary British period setting.
The existing frame A is typical of the over-luxurious French Louis XV-style patterns that were commissioned from Parisian framemakers by dealers such as Duveen and Knoedler for selling British art to American collectors.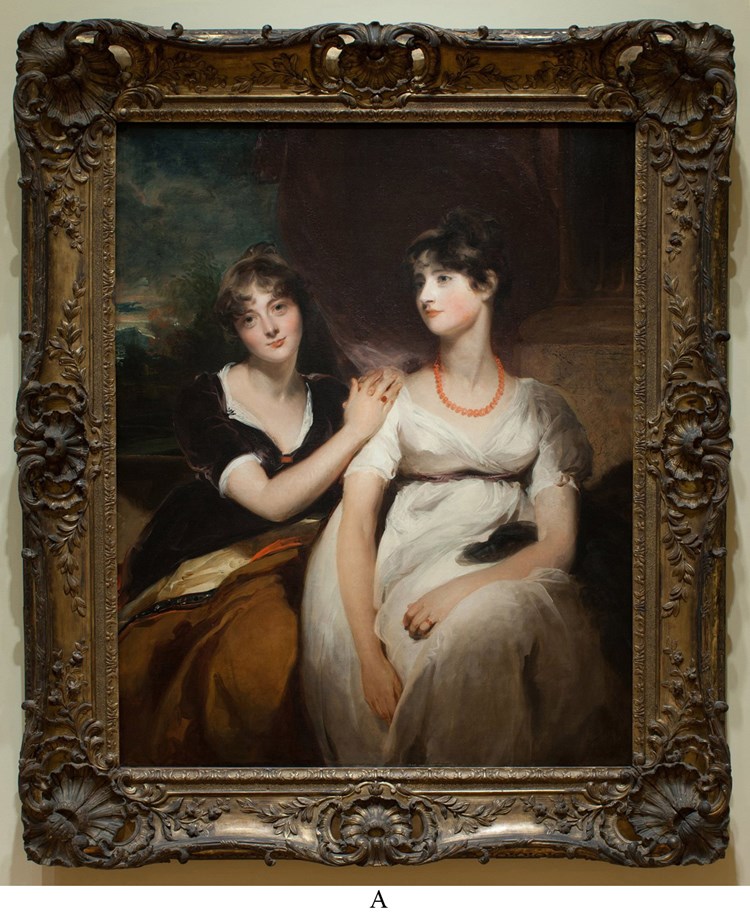 Such lavish frames complemented the dominant fashion for French interior decoration and furnishings, consequently boosting their sale value.
However the equilibrium and poise of the sitters' heads is inevitably compromised by the eight huge Rococo corner and centre cartouches.
This complex composition, with its fluted column, could be transformed in a straight sided Neoclassical frame of its period.

Three patterns were proposed with varying degrees of scale and ornamentation.  Frames 1 and 2 show the contrast of minimal section width and decoration (1) to richly decorated later Regency style (2).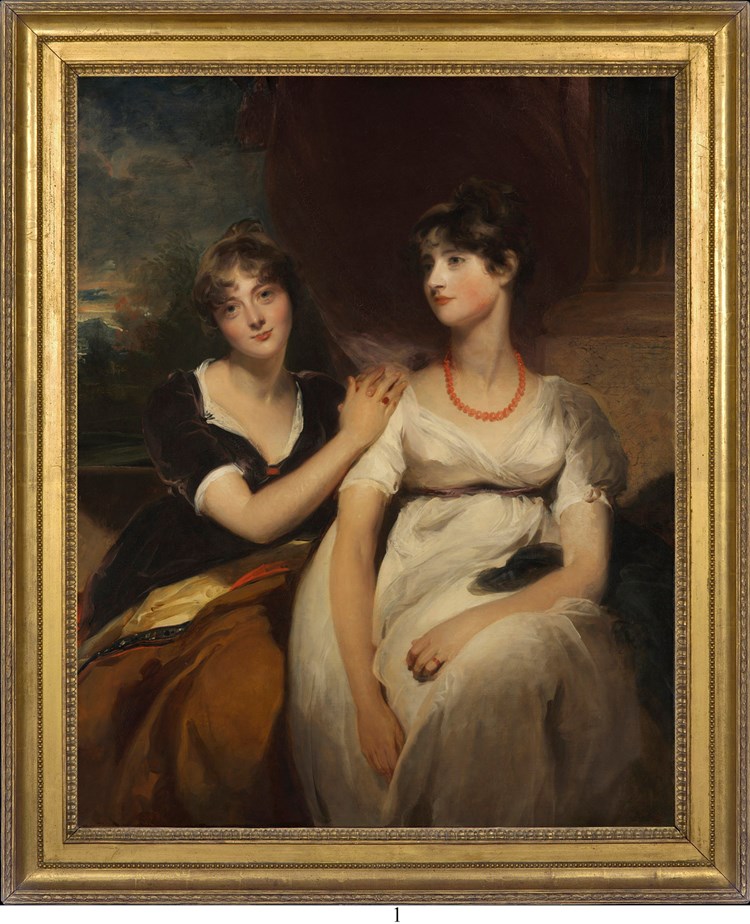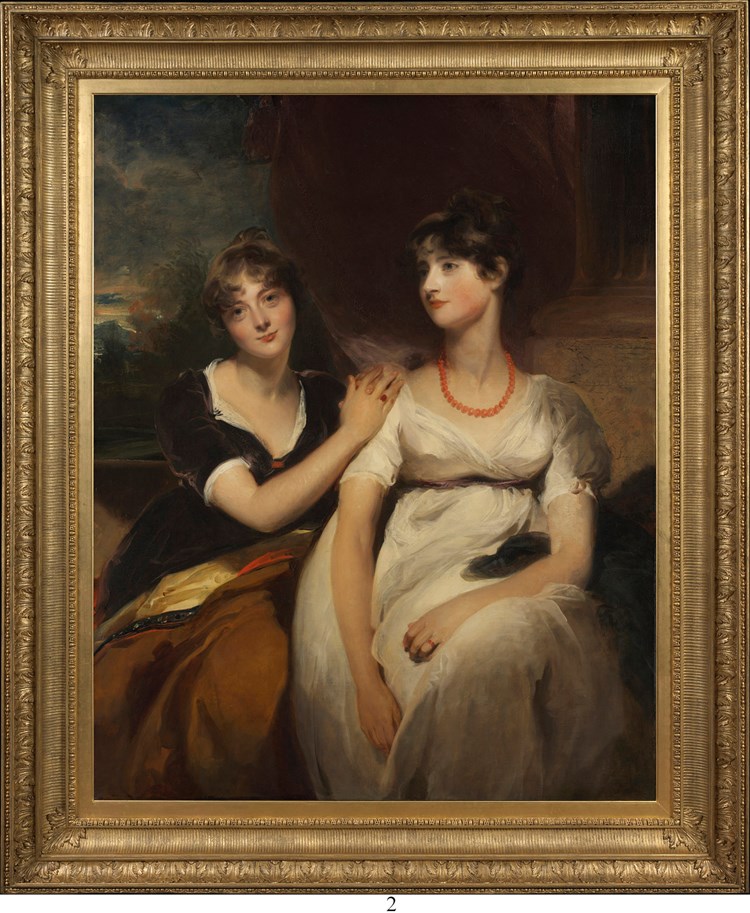 Frame 3 offered a rare combination of triple flutes and feathers with outer fasces moulding bound at corners and centres. These bindings, reinforced with the corner acanthus leaves, provide subtle vertical, horizontal and diagonal co-ordinates for the picture's structure.  As a military symbol the fasces moulding is especially appropriate since the sisters' father was a regimental Lieutenant-General.



Both sophisticated and elegant this pattern was deemed to be the ideal solution and we were commissioned to produce a hand made replica of our antique original, finished in matt and burnished water gilding.
Portrait of Charlotte and Sarah Cateret-Hardy, 1801
by Thomas Lawrence (British, 1769-1830)
Oil on canvas, 129 x 103cm
The Cleveland Museum of Art, Ohio
Bequest of John L. Severance 1942.642.
To view further distinguished pictures framed by Paul Mitchell Ltd, please click here
---