Reframing a 'Winter Landscape' by Jacob van Ruisdael, Birmingham Museum of Art
Posted: 13 May 2016 by PML
Robert Schindler, Curator of European Art at Birmingham Museum of Art, Alabama, approached us about reframing their Winter Landscape by Jacob van Ruisdael. The painting was previously in an altered Louis XIV frame which had been stripped of gilding and gesso. It was claustrophobic and distracting.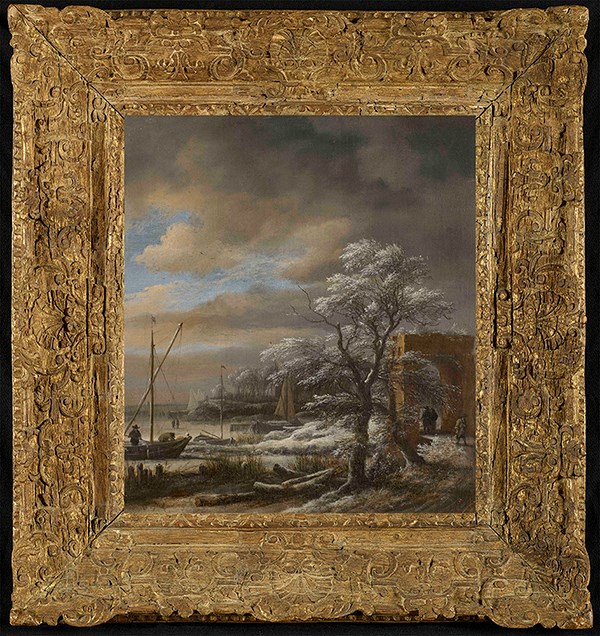 We proposed three antique Netherlandish frames. The first - warm ebonised pearwood (1); the second in macassar ebony (2); and the third in eboniesd fruitwood with wave and ripple mouldings (3).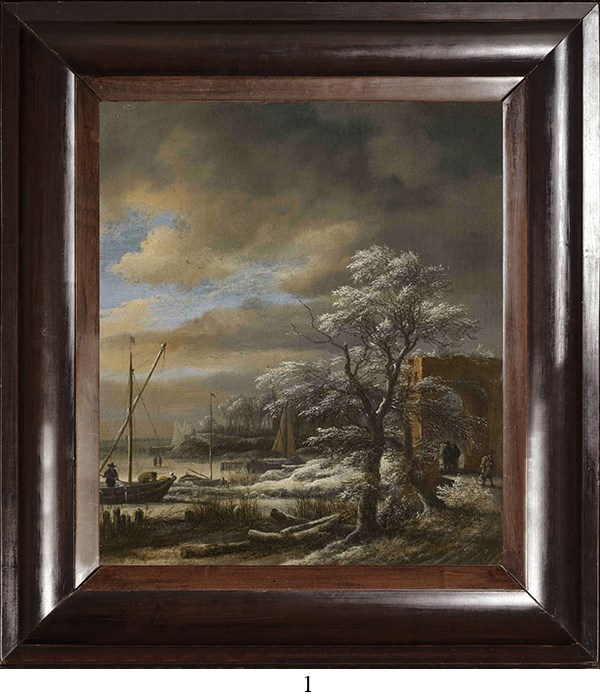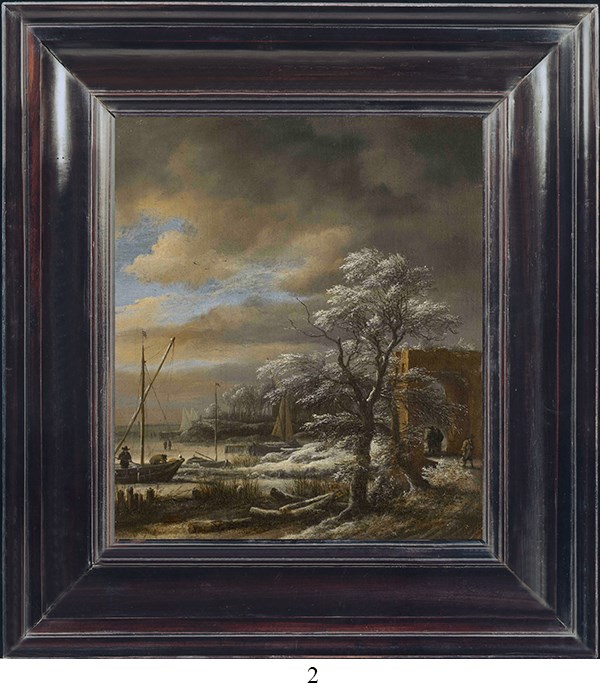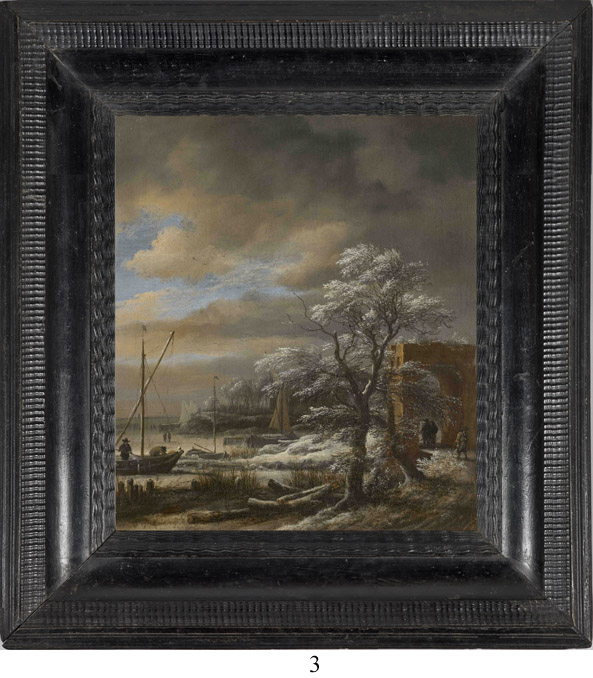 After careful consultation the third frame was chosen. The artist's palette became vibrant against the black tonality, and the wave mouldings appear to echo the breeze and movement of trees and clouds. 
The picture's transformation has been well received, as Robert testifies:
Our Ruisdael looks beautiful in its new frame.
         
I am very pleased with the outcome ...
Further re-framing projects at the museum are under consideration.
To view further distinguished pictures framed by Paul Mitchell Ltd, please click here
---