FRAMING BONNARD'S La charmille, 1901
Posted: 11 May 2016 by Paul Mitchell
This small, striking work was recently purchased at auction by a Private Collector in a deadening pastiche Louis XIV frame. Removing this you could feel the painting give a sigh of relief ...
We proposed four antique frames. Two architrave frames without ornament; one in oil gilded oak (1); the other a rare double-frieze pattern, water gilded (2). The other two are 19th century Salon frames (3 and 4).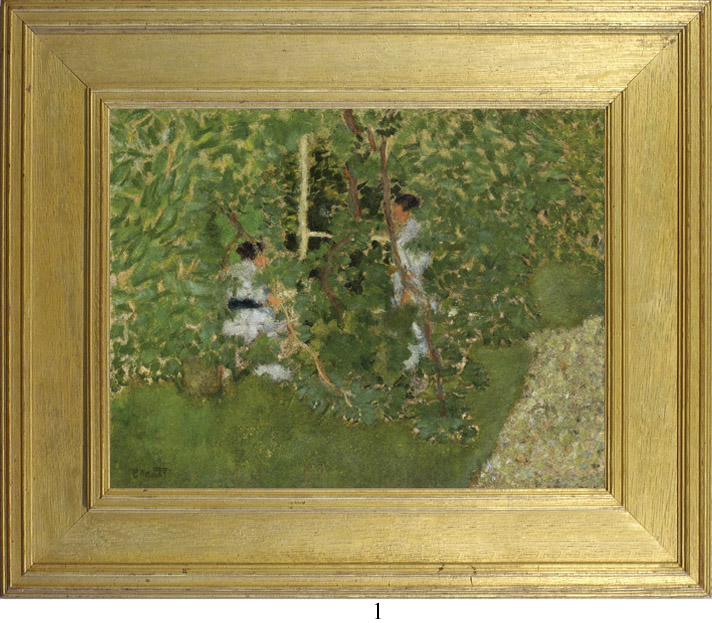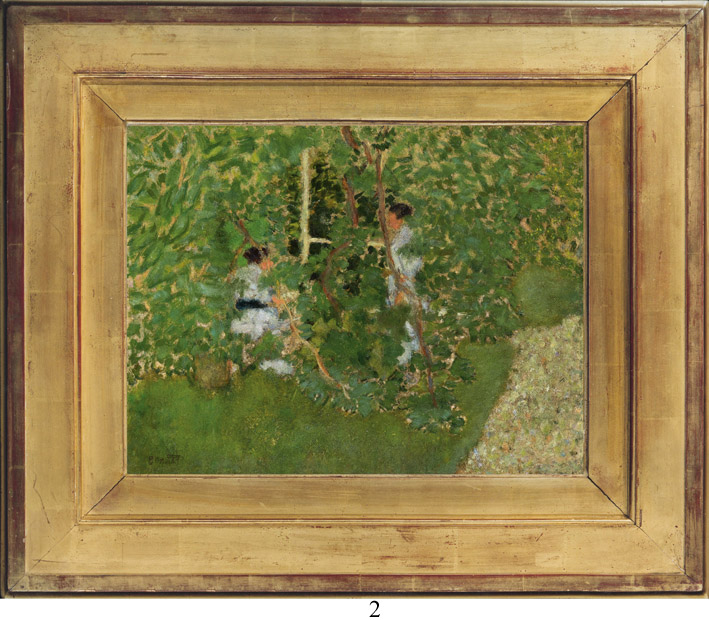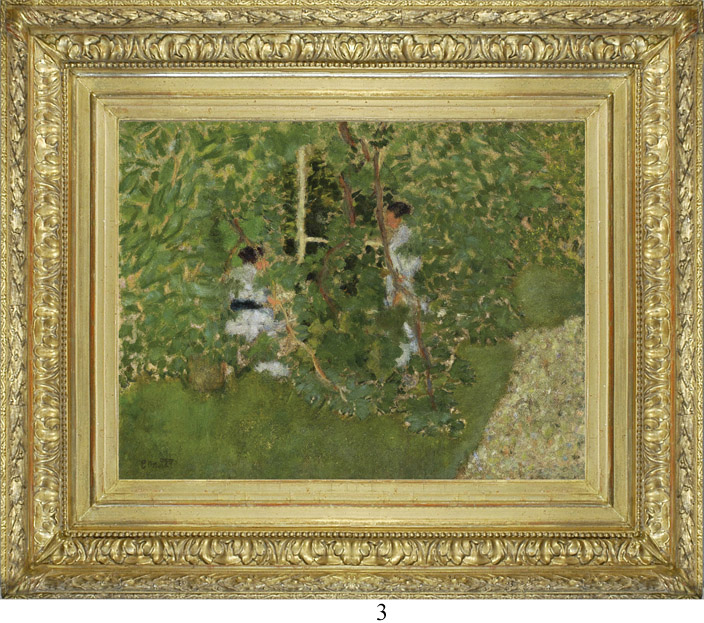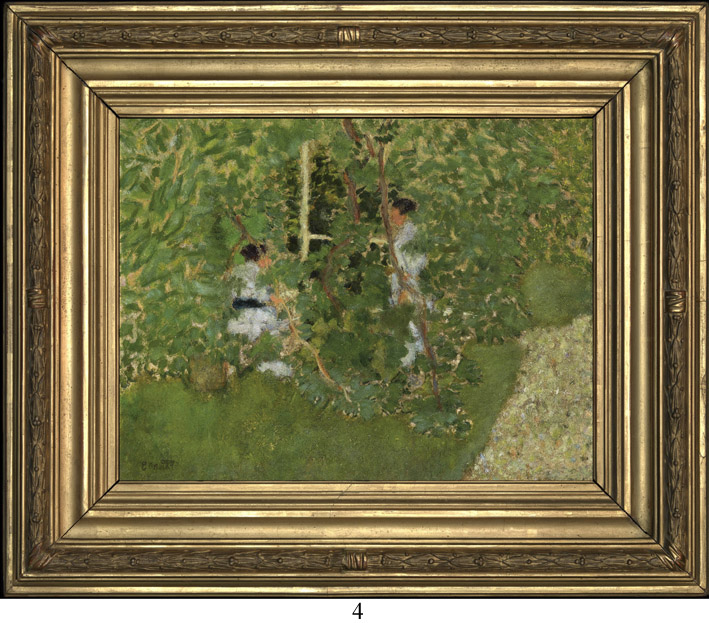 While each frame has its merits the Salon frames were preferred, since their deeper profiles appeared to give the work a greater illusion of depth. The first Salon frame (3), with four orders of ornament, was deemed excessive by the client. The Louis XV Revival frame (4), with one row of imbricated leaves, seemed the ideal balance and a particularly feminine ornament to complement the composition. 
To view further distinguished pictures framed by Paul Mitchell Ltd, please click here
---