Reframing JACOB VAN RUISDAEL'S Landscape with Waterfall and Castle, c. 1670, for The Dayton Institute of Art
Posted: 12 Dec 2016 by PWM
We were approached by Dr. Aimee Marcereau DeGalan (whilst curator at The Dayton Institute of Art), in a bid to find this beautiful landscape by Jacob Ruisdael a soul mate! On exploring our inventory of European antique frames, we presented the museum with three very fine 17th century Cabinetmaker's frames, each with their own merits: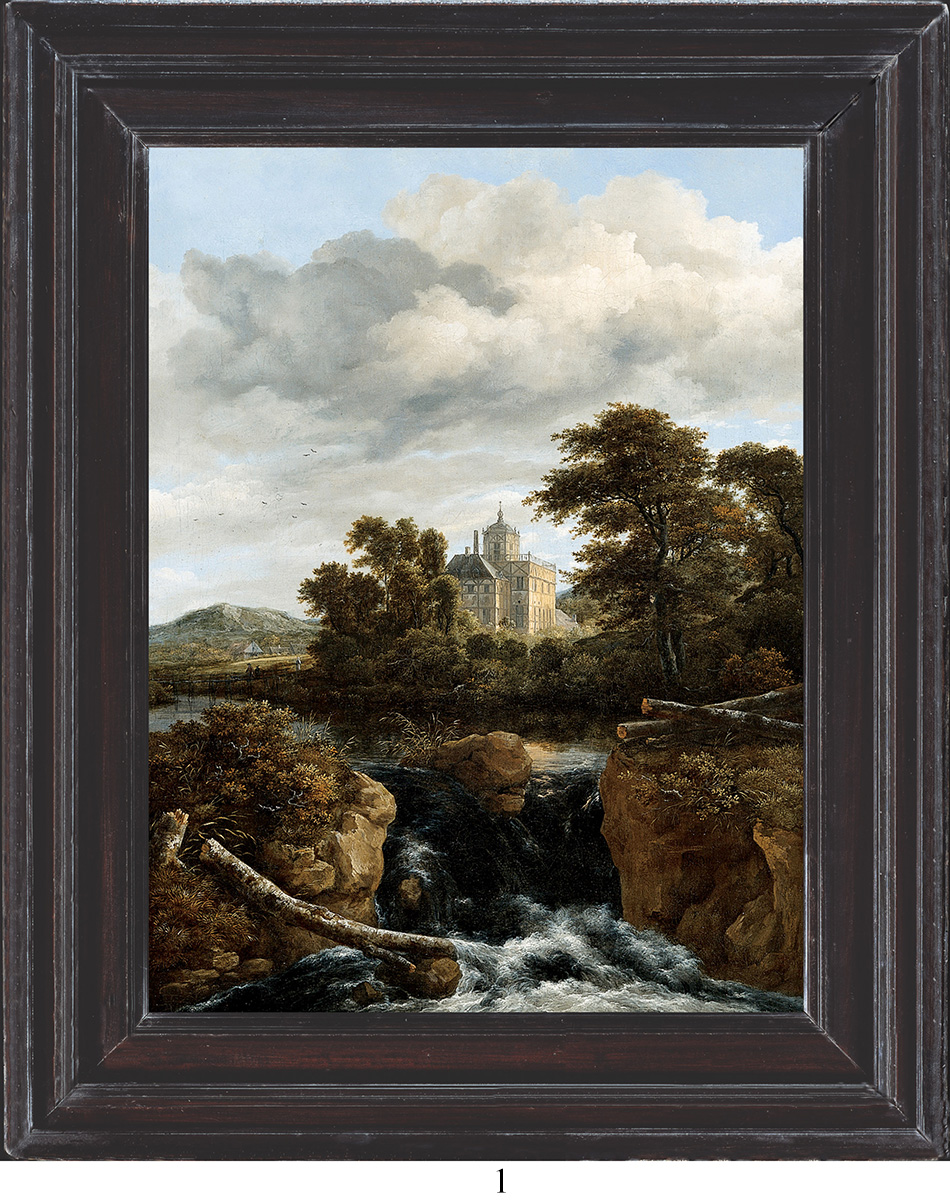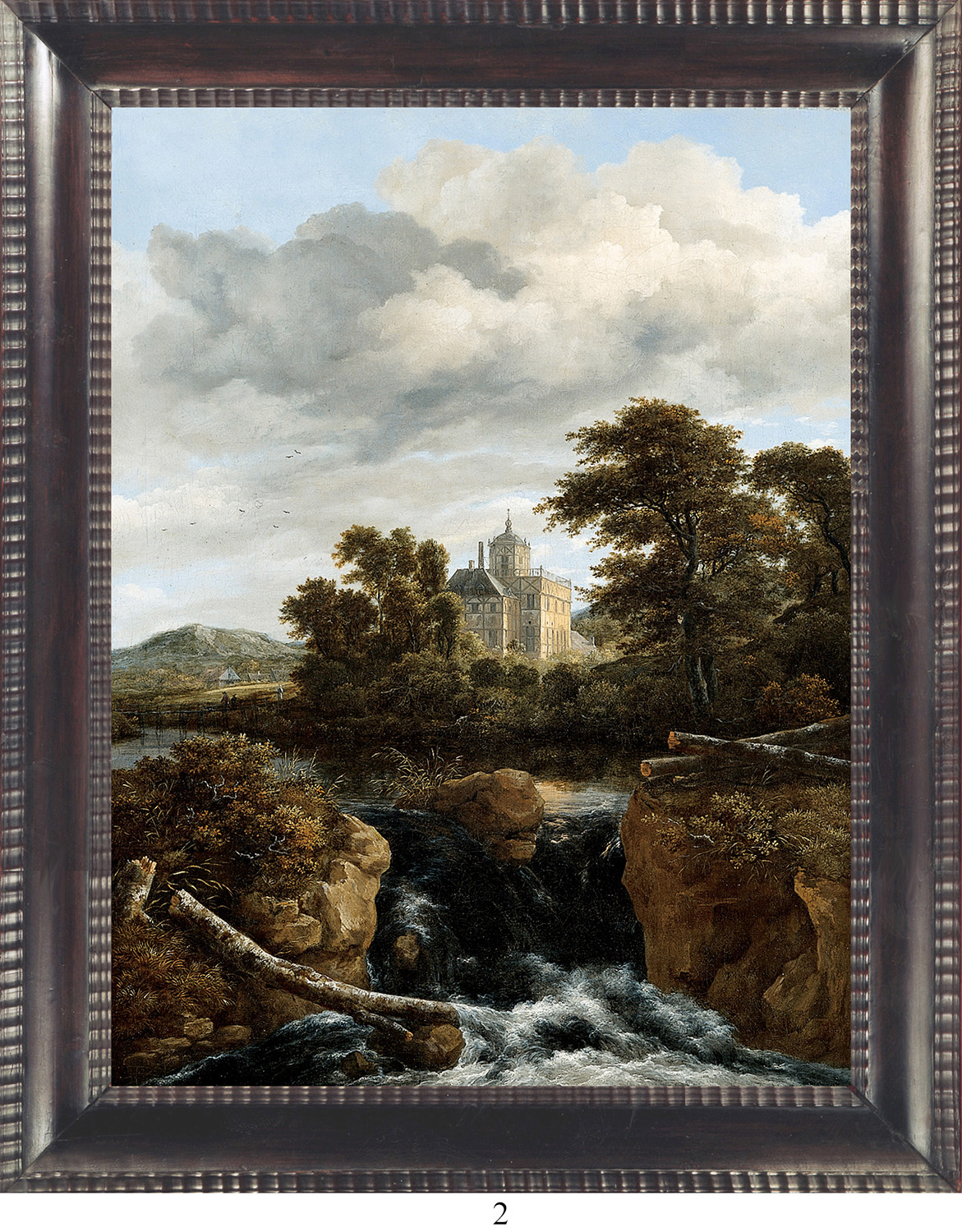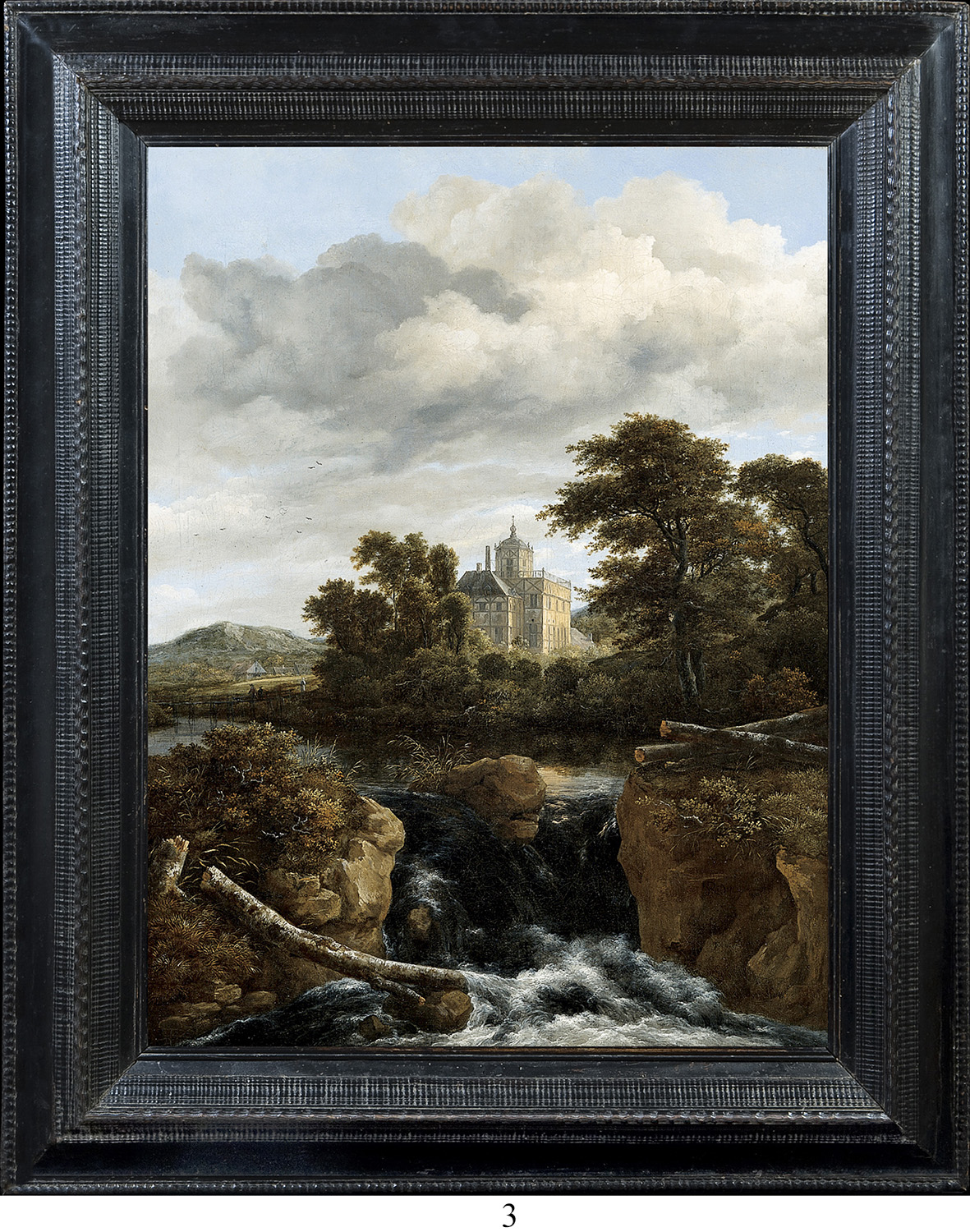 Frame no. 3 was sought for reasons I believe Dr DeGalan sums up best in her press release:
''People often overlook the importance a proper period frame can make in the presentation of an artwork. However, the significance was not lost on Wanda and Bill Lukens, who generously agreed to fund the acquisition of this very rare, Dutch ebonized pearwood cabinetmaker's frame from the 2nd half of the 17th century, a near contemporary of the painting, Landscape with a Waterfall and Castle, by the Dutch artist Jacob Ruisdael, created around 1670. Previously, the painting had been surrounded in a French frame that did not complement the painting. This Dutch black-ripple frame, so-called because of the rippled carving along the inner liner, wonderfully replicates the torrent of water that cascades over the rocks in the painting's foreground and its somber ebonized color is the perfect complement for the painting's moody sky''.
''The painting finally looks as good as it really is and I couldn't have been more pleased. The frame literally took my breath away and when paired with the painting it was as if they were long lost souls reunited at last''.
Jacob van Ruisdael (1628/29-1682) Dutch
Landscape with a Waterfall and Castle, c. 1670
Oil on canvas
27 3/4 x 21 3/4 inches (70.5 x 55.2 cm)
The Dayton Art Institute, Gift of the Arkaydia Foundation of the Rike-Kumler Company, 1953.1
Funds for the frame generously provided by Wanda and Bill Lukens
To view further distinguished pictures framed by Paul Mitchell Ltd, please click here
---