Reframing portraits by RUBENS, Circle of Rubens and EWORTH for a Private Collector
Posted: 14 Sep 2017 by PML
RUBENS  Portrait of a Man, 1610

This was previously framed in a later French Louis XIV / early Regence model. This overpowered the portrait due to the scale of the frame's section width, corner-&- centre cartouches and elaborate decorative ornament in the frieze. The original finish has also been altered over the years.
The cumulative effect distracts the viewer from enjoying this fine and serene portrait.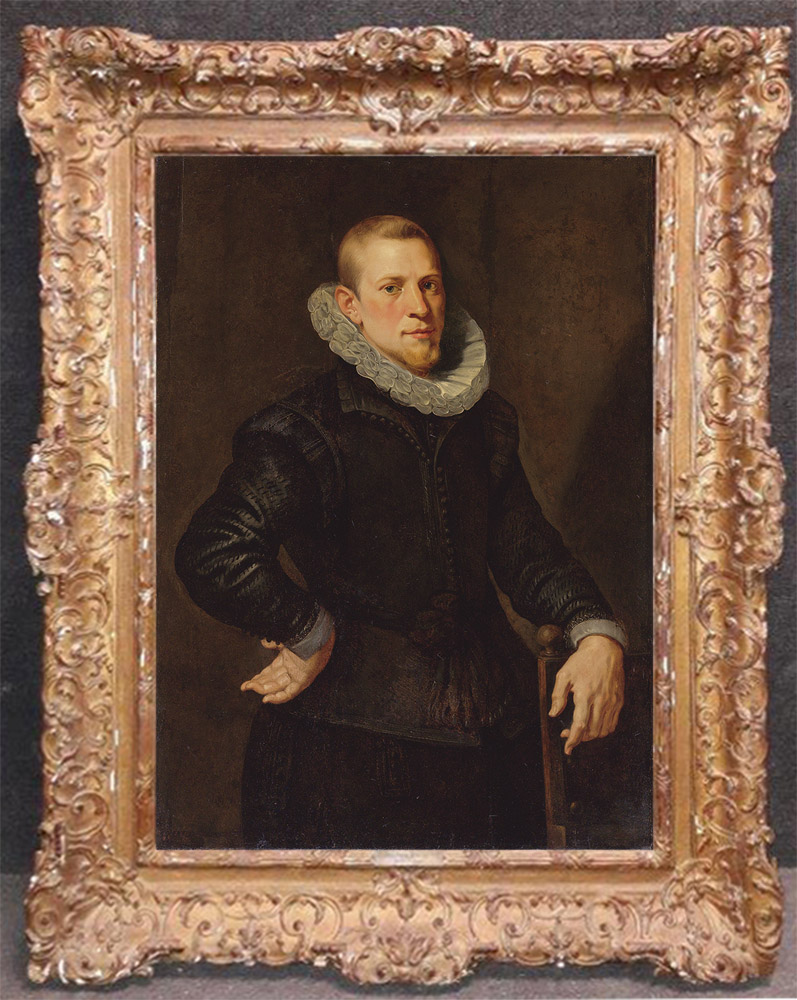 We provided the client with a refined selection of alternative options, from which an antique late 16th century Netherlandish Cabinetmaker's frame in oak was chosen. With its narrower section, lack of any distracting ornament and beautifully preserved subtle parcel gilt finish, it provides the perfect antidote to its predecessor.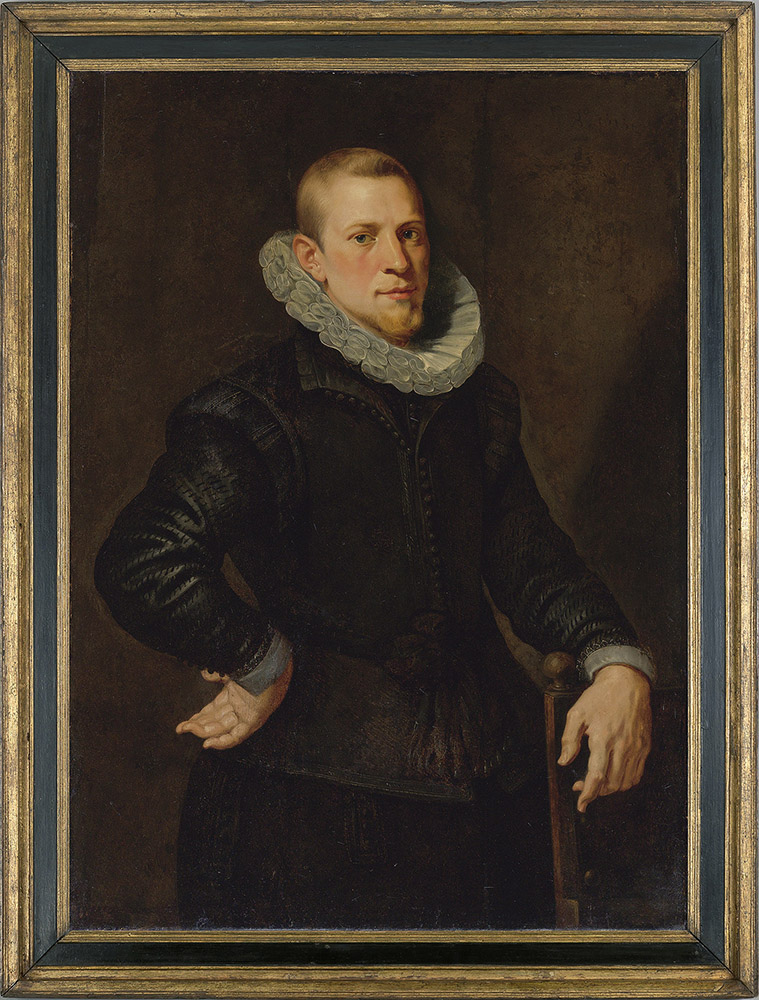 Circle of RUBENS  Portrait of a Man, 1615
For similar reasons to the problematic frame on the previous portrait, this portrait was ill-served by a pastiche of styles, ornament and finish.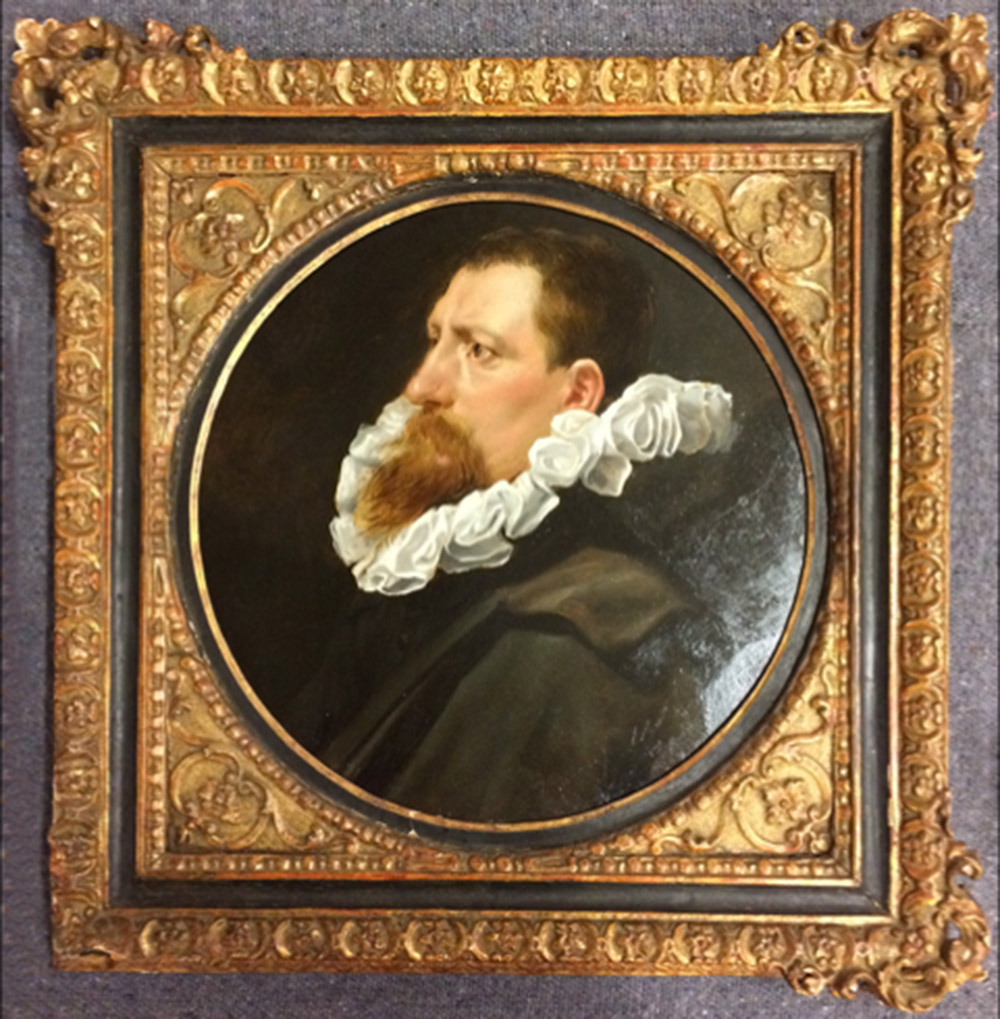 The client choose a handmade replica of our 17th century Italian Baroque tondo frame in ebonised walnut.
1st image illustrates the pre-patinated replica with our antique model, followed by the 2nd image of the finished reproduction along side the antique frame. 
Patination is key and our highly experienced craftsmen endeavour to ensure the copy looks authentic and of period.
In this instance the client preferred the replica not to be as distressed as the antique frame.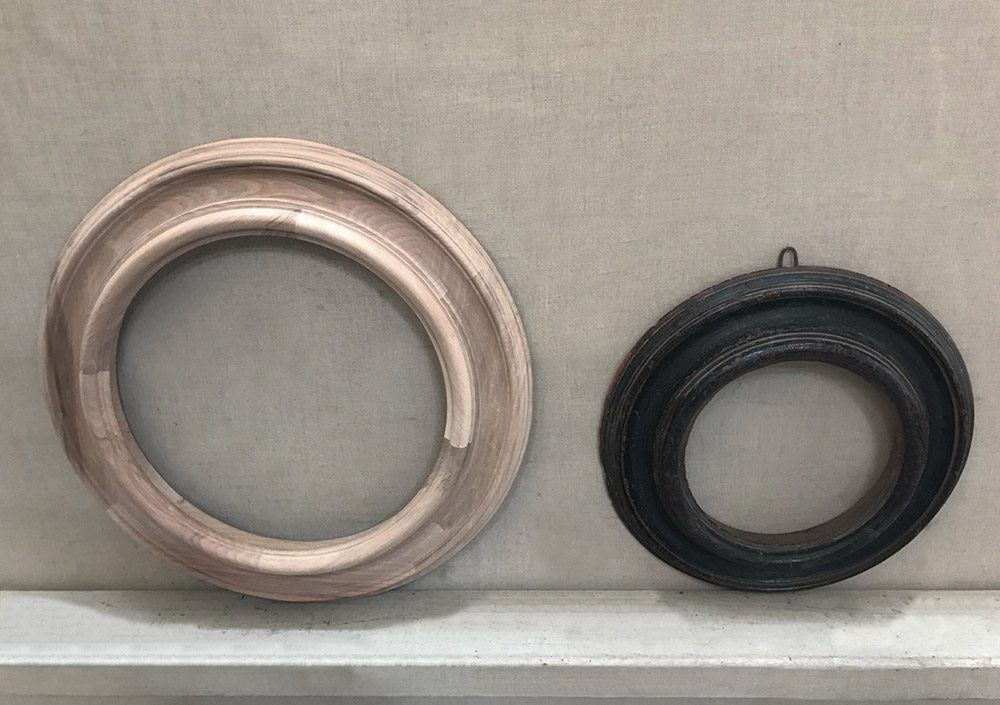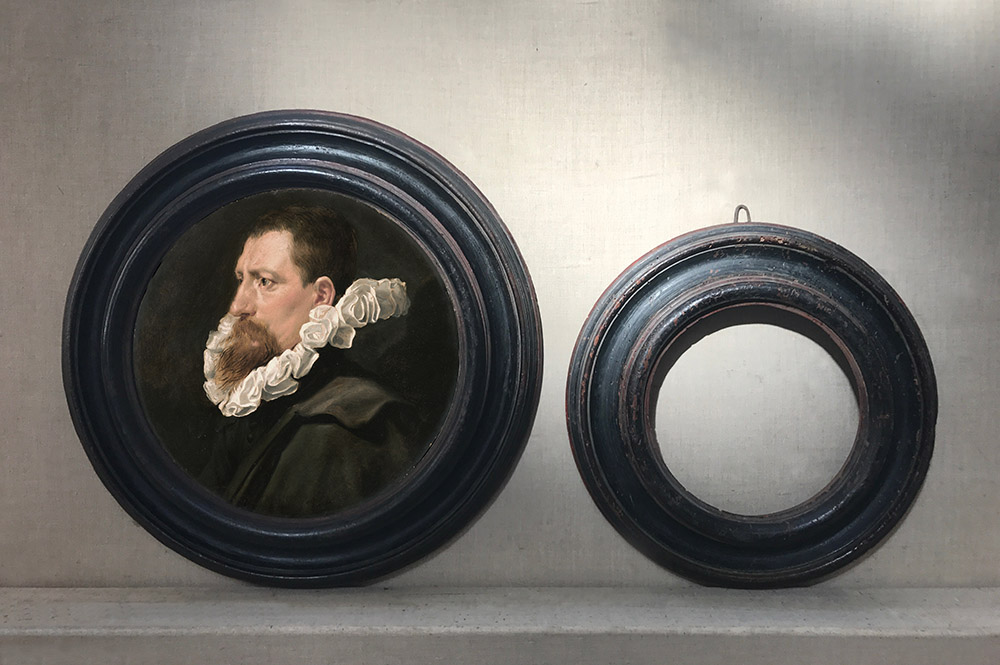 HANS EWORTH  Henry VIII, 1551
Eworth was a Flemish painter active in England in the mid-16th century, painting allegorical images as well as portraits of the gentry and nobility.
Its was previously housed in a late 19th/20th century poorly executed copy of a Tuscan cassetta frame.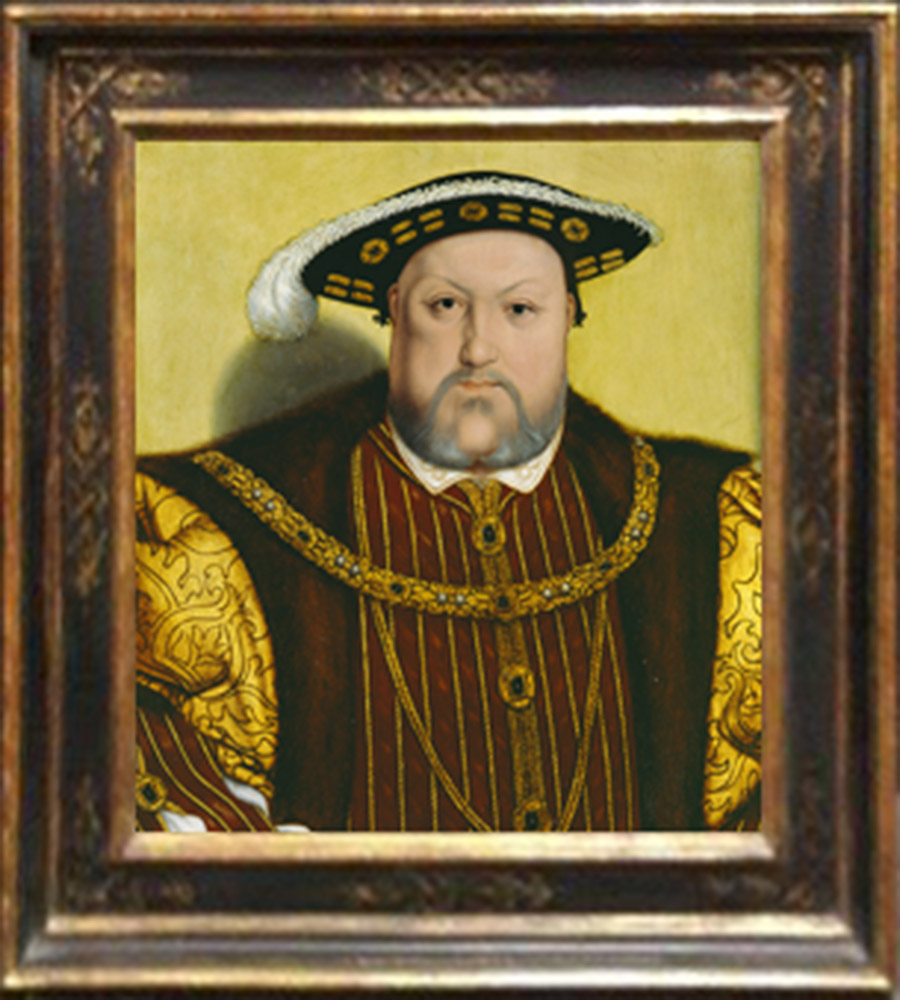 After careful research, facilitated by our photographic archive, the chosen frame was a hand-carved replica of our British Renaissance style architrave frame. With its voluptuous carved openwork frieze of low relief scrolling acanthus foliage set off against the black background, it creates movement and drama - highly appropriate considering who the the sitter is!
This pattern exhibits a timeless Classical motif, appearing on the sides and aprons of chairs and overmantels. Examples can be seen on contemporary and also earlier works, such as Holbein the Younger's Portrait of King Henry VIII, Thyssen-Bormeisza Collection, Madrid and Van Dyck's Lady Elizabeth Thimbelby and Dorothy, Viscountess Andover, National Gallery, London.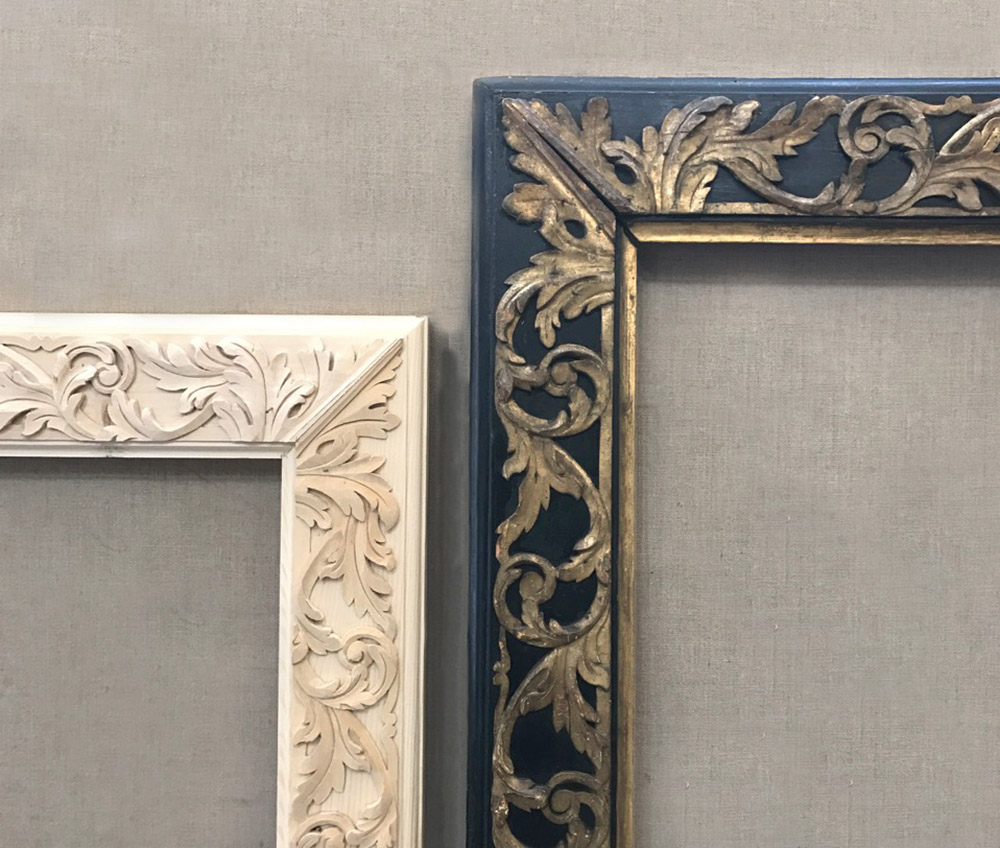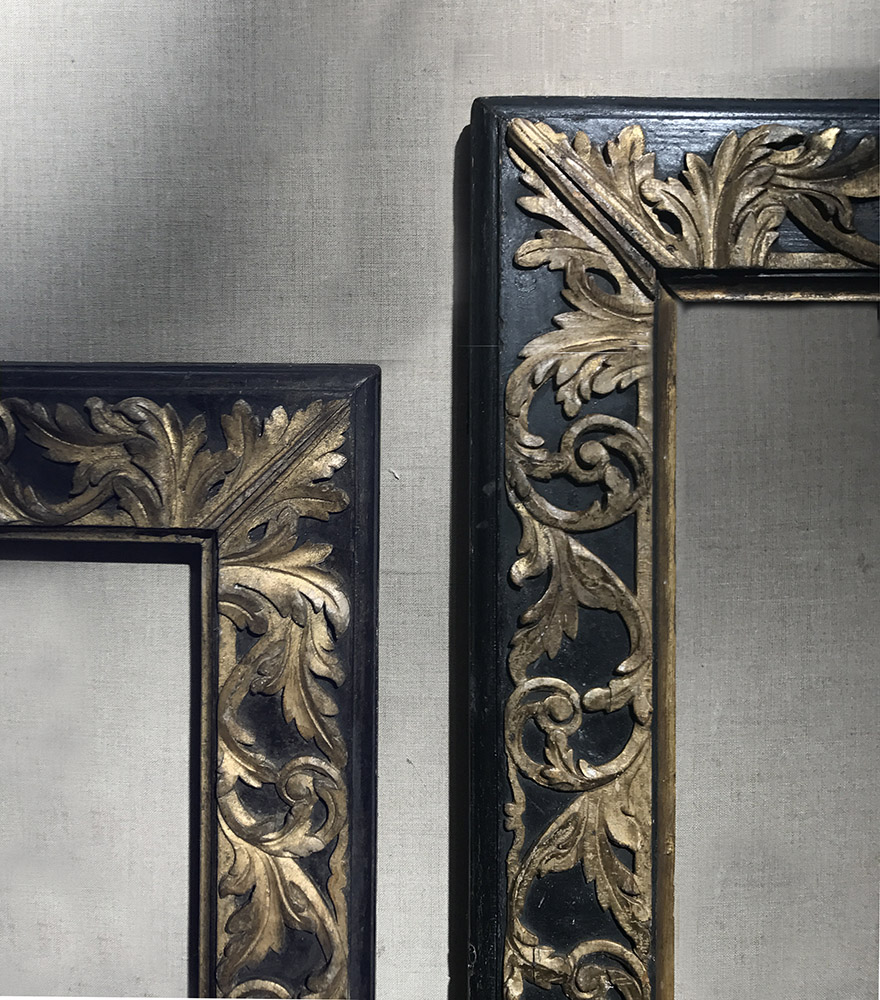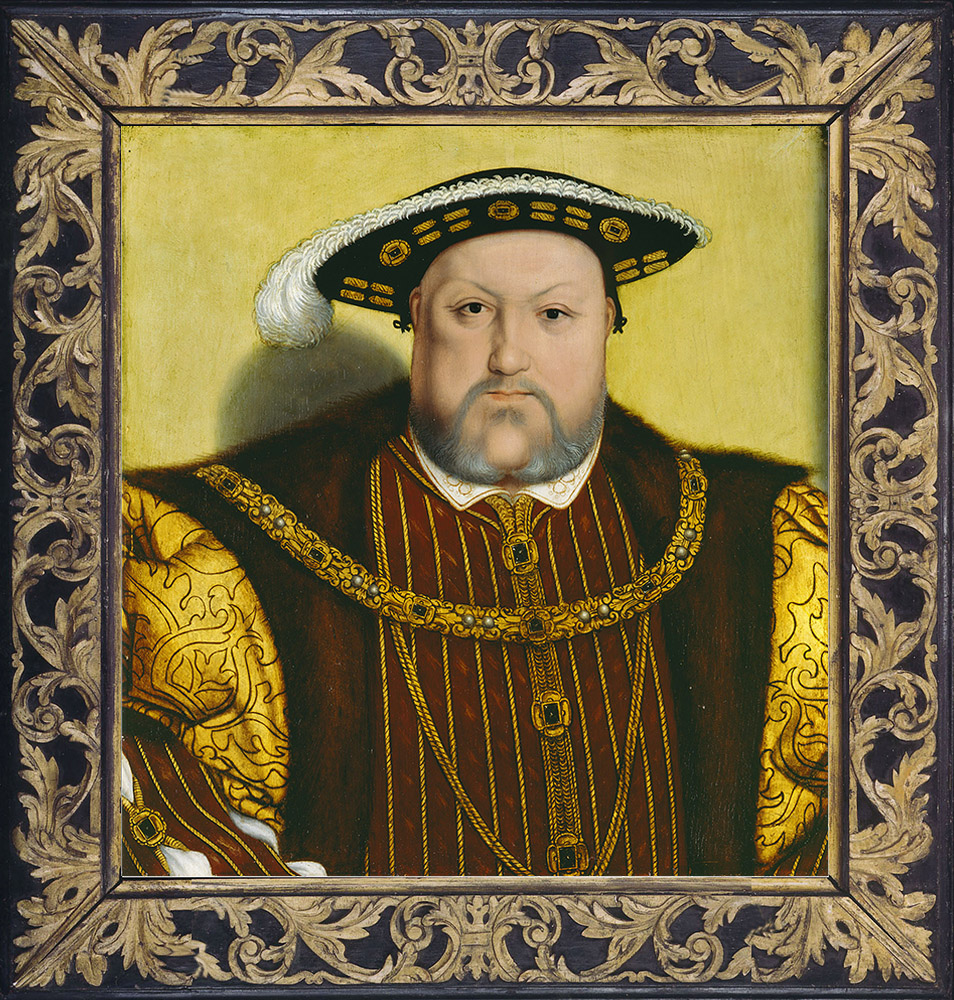 Please click here to view further examples of distinguished pictures we've framed
---